Official Game Ball of the AFL - Red
Introducing the Official Game Ball of the AFL. Throughout Aussie Rules history every goal scored, every point kicked and every mark made has been with a Sherrin footy. Hand-stitched in Melbourne from the highest quality Australian Leather, each official leather game ball has been individually crafted by skilled craftsmen and women for decades.
Buy the ball the AFL players use on the field!
- Official Game Ball size & Weight (Size 5)
- Australian Made in Melbourne
- Premium quality Australian Leather
- Each ball individually hand-stitched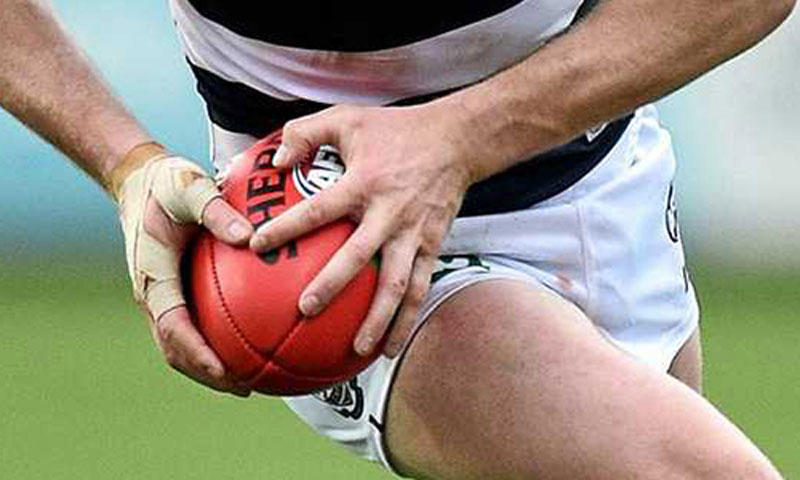 THE SAME BALL THE PLAYERS USE ON THE FIELD
This Sherrin has been individually hand-crafted the very same way that Thomas William Sherrin intended when he stitched the very first Aussie Rules Football in 1880. Proudly manufactured in Australia, this leather game ball has been inspected and approved by our dedicated craftsmen.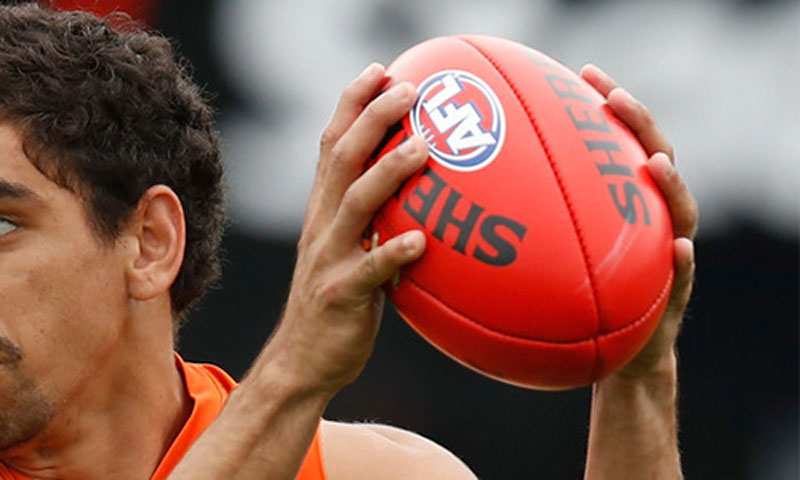 TRAINING WITH AN OFFICIAL BALL WILL HELP IMPROVE YOUR SKILLS
It may sound obvious, but when you've grown accustomed to kicking around a ball with different specifications (different material, size, weight, etc.) you'll find a difference when you finally do start using an official AFL ball. Training with a full-scale official AFL ball will help to give you a leg up from the competition. Even if you're not full steam ahead to take on the game's greats just yet, using this ball will help. Training with the real thing can only prepare you for gameday.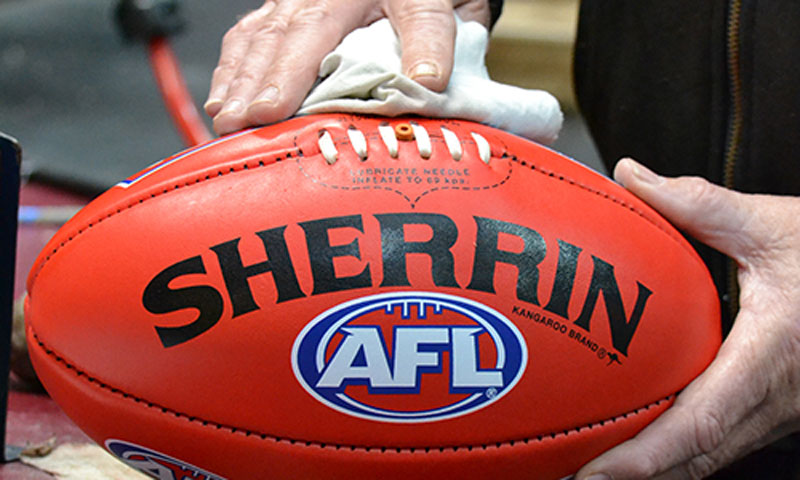 A TRUE AUSSIE ICON
One of the things that we're most proud of at Sherrin is that, as a result of more than a century's involvement with the greatest sport in the world, we're something of an iconic Australian brand. The AFL has put their trust in us since 1880, and we make it a point to make certain everyone else can as well.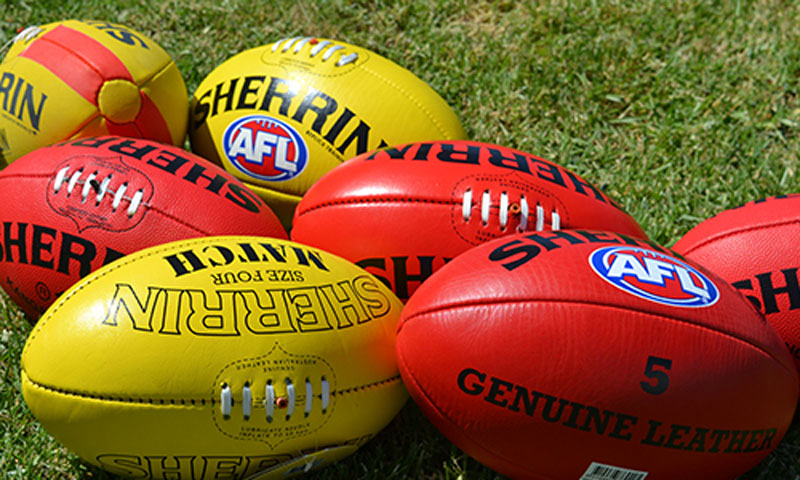 Making of the AFL Game Ball
More Information

| | |
| --- | --- |
| SKU | 4111/AFL/MCD/E |
| Team | AFL |
| Material | Leather |
| Playing Surface | Grass |
| Size | 5 |
| Inflation Guide | 69 kPA | 10 psi |
| Age | Males 15 + |
| Collection | Official AFL |
| Colour | Red |
There are currently no reviews for this product.