Official AFLW Game Ball - Yellow
Play with the ball your favourite players use on the field - The Official AFLW Game Ball. Crafted using the same techniques TW Sherrin introduced 140 years ago, each Official AFLW Game Ball is individually hand-stitched from premium quality Australian leather to create the highest-level playing ball available. Offering the same superior bounce, grip and control as the balls used in every AFLW game.
- Size 4 (Official AFLW game ball size & weight)
- Australian Made in Melbourne
- Premium quality Australian Leather
- Each ball individually hand-stitched
- Comes in a display box (cardboard)
- Suitable for grass play only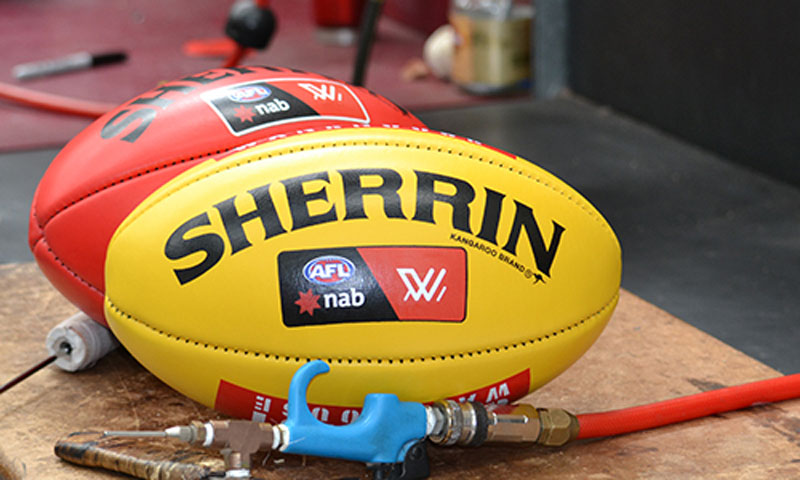 THE OFFICIAL AFLW GAME BALL
Made from Premium Australian Leather and hand-stitched in Melbourne, Sherrin is proudly manufacturing The Official AFLW and AFL leather game balls using the very same process that T.W Sherrin implemented 140 years ago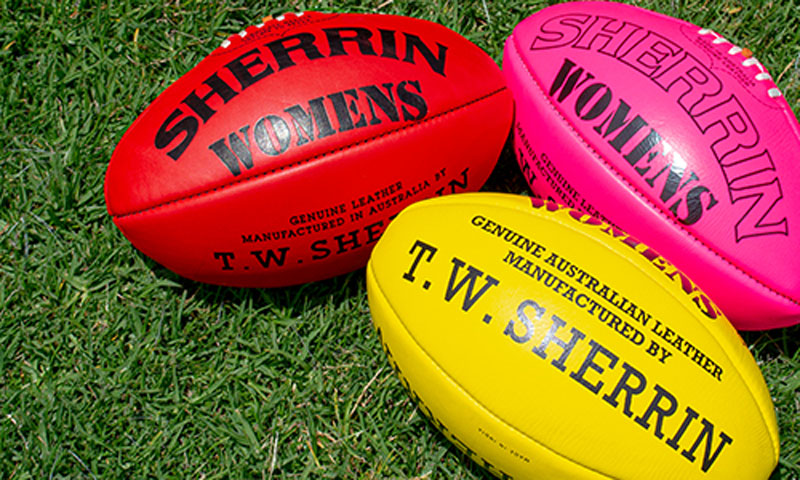 DID YOU KNOW?
The previous women's game ball size was 4.5. Following the introduction of AFLW, the AFL adjusted the official size to be a slightly smaller size 4.
MAKING OF AN AFLW GAME BALL
More Information

| | |
| --- | --- |
| SKU | 4112/WOM/AFL |
| Team | AFL Women's |
| Material | Leather |
| Playing Surface | Grass |
| Size | 4 |
| Inflation Guide | 69 kPA | 10 psi |
| Age | Females 14 + | Males 14 - 15 |
| Collection | Official AFLW |
| Colour | Yellow |